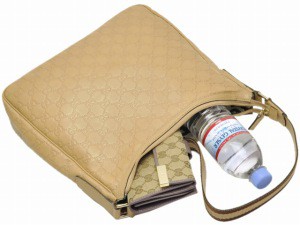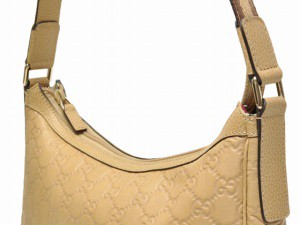 Made of Gucci's classic Guccissima leather, this bag is classic and luxurious. Medium-sized and elegant, it's a perfect day-to-night bag.
The bag is made of slightly pebbled monogrammed leather, with two-tone fabric 'ribbon' handle. Gold-tone hardware. Shoulder strap is long enough to carry the bag on the shoulder.
Bag is fully lined with horsebit-print canvas. One large compartment, with zippered pocket. Zippered top. Underside of the strap is made of leather.